WATCH THE WEBINAR RECORDING
Transforming Council Services: Unlocking Efficiency and Empowering Citizens with Chatbot Innovation
Leveraging digital assistants, government bodies and public institutions can enhance their service delivery, engage with their citizens more effectively, and streamline their administrative services.
Register to watch the webinar
Trusted by hundreds of leading companies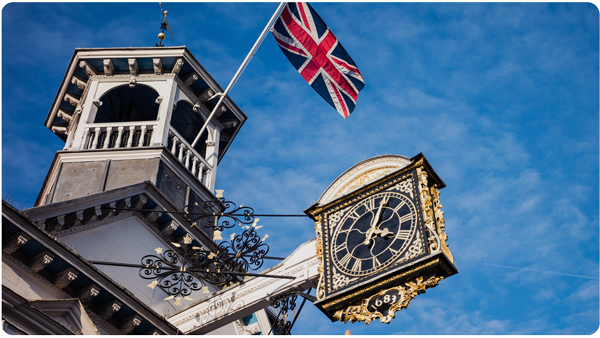 70
%
of chatbot conversations are expected to be with conversational AI systems.
81
%
of organisations cite Customer Experience as a competitive differentiator
84
%
of companies that work
to improve their CX report an increase in their revenue
95
%
of all customer interactions will be managed by 2025 by AI virtual assistants/chatbots

AGENDA
10:00 AM - Mark O'Connor
Welcome and Introduction
10:05 AM - Mark O'Connor
ABP & DRUID Partnership
10:10 AM - Mehmet Kaynakci & Elena Branche
Surrey County Council Chatbot Story So Far
10:25 AM - Amanda Hutchins
Why DRUID with UiPath
10:40 AM - Marko Marcevski
Supporting Adult Social Care Services with Automated Provisioning
10:55 AM - Mark O'Connor
Closing remarks
WEBINAR - Transforming Council Services: Unlocking Efficiency and Empowering Citizens with Chatbot Innovation
Meet the speakers
Why you don't want to miss this Open Webinar?
Provide a superior citizen experience while empowering citizens through automation enabled by conversational AI
Conversational AI can play a vital role in data-driven decision-making within the public sector. By analysing and interpreting service user interactions, governments can gain valuable insights into citizens' needs, preferences, and concerns. This data-driven approach enables policymakers to make more informed decisions, prioritise resources effectively, and tailor public services to serve the community better.
Conversational AI in the Public sector
Use Conversational AI to enable an interactive citizen experience while automating community updates, school admissions, reporting, social care, online applications and more.

What are the benefits of integrating with RPA?
DRUID greatly enhances the user experience and increases productivity by integrating with RPA technology to automate tasks through conversation, allowing your company to benefit from faster time-to-value, higher ROI, and superior user experience. Each day external and internal users must switch between tens of different systems and apps to complete tasks. DRUID makes this complexity obsolete, empowering users with easier and friendly access to technology and automation.
How easy it is to deploy an AI solution?
Deploying conversational AI for retail is a breeze with the DRUID solution library, which features over 500 skills available in ready-made templates that cover multiple processes. Also DRUID provides unparalleled conversational experiences in more than 50 languages (English, Spanish, Chinese, Portuguese, Arabic, Hindi, French, and German, to name a few), including advanced NLP capabilities (stop-words, named entity recognition, natural language understanding, and more).